Government & Business Development
The Government & Business Development Committee monitors local, state (in coordination with CBIA), and federal (in coordination with the U.S. Chamber of Commerce) legislative issues impacting business and considers programs to add value for Chamber members' dues investment. Click here to view current members involved in this committee.
This committee helps plan our annual Legislative Roundtable Breakfast and formulates our Legislative Agenda and Executive Summary. We welcome any involvement from our members to advocate for their businesses.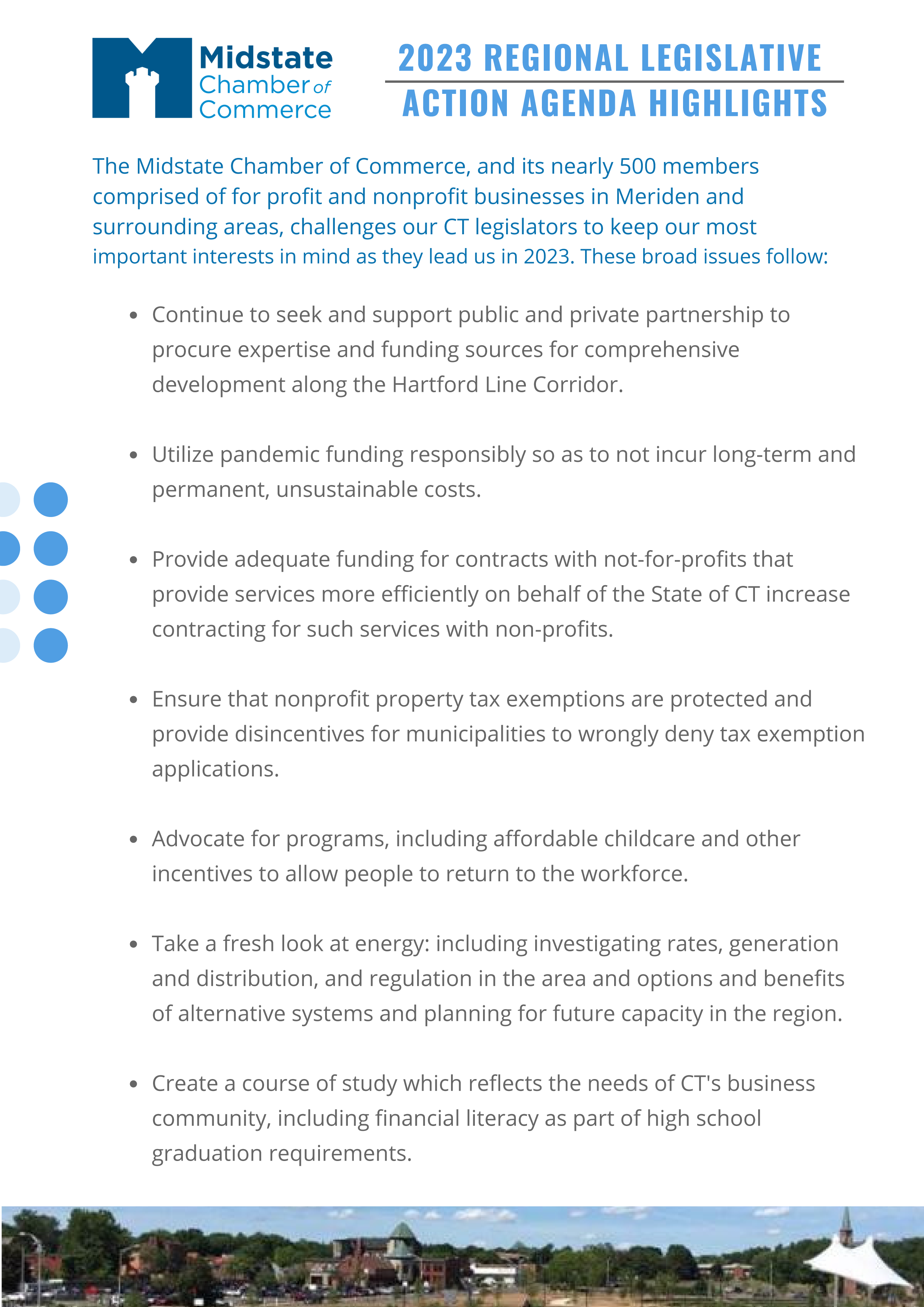 PAST EVENTS: