Membership
We are an independent not-for-profit 501(c)(6) organization, dedicated to supporting businesses in Meriden, Wallingford, Southington, Berlin, Cheshire, and throughout central Connecticut. The Midstate Chamber of Commerce is not a governmental entity and our activities are not influenced by any political party. We strive to be businesses' Chamber of Choice. Learn more about us! See the electronic version of our magazine!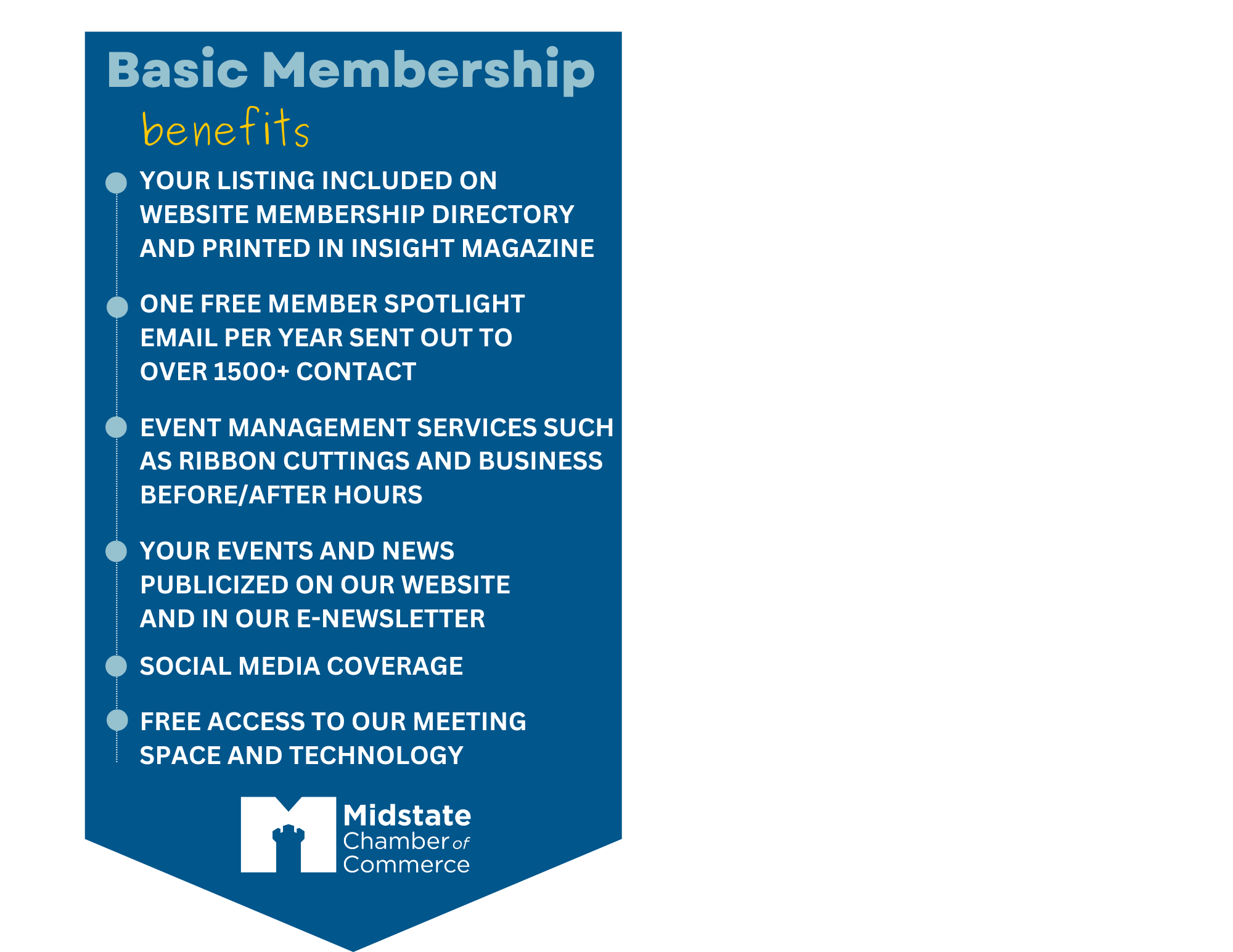 Our diverse membership ranges from solopreneurs to not-for-profit organizations to the large North American headquarters of a European-owned firm. Local employee sizes range from one to well over 1,000. Our member business sectors include manufacturing, education, STEM, healthcare, communications, transportation, and retail as well as customer, professional, and business services and more.
Chamber 101- See Yourself Here!